For more than 40 years, the Empire Group has been at the forefront of residential and commercial real estate development, and this didn't happen by mistake. Rather, it's the result of a company culture that encourages and rewards not only hard work and dedication to its craft, but also differing perspectives, innovative thinking and collaborative decision-making. Most cutting-edge achievements are accomplished not by people acting alone, but by motivated, talented and complementary groups of individuals, which is what we have assembled at Empire.
When I founded the Empire Group in Milwaukee in the 1970's, I wanted it to be a visionary enterprise. So much of what was being built at the time lacked uniqueness and inspiration – functional, but unexciting. I was seeking to create innovative structures and communities in a dynamic, fast-growing market that embraced the American spirit of risk-taking and entrepreneurialism. Phoenix, Arizona proved to be a perfect fit for my vision and within a few years, I moved the firm to the desert. 40 years later, and within a market that added 2.5 million new residents during this time period, I'm proud of what Empire has become: one of the leading real estate development firms in the Valley of the Sun, having developed and/or managed over $3 billion in assets while carefully stewarding the hard-earned capital of over 4,000 unique investors.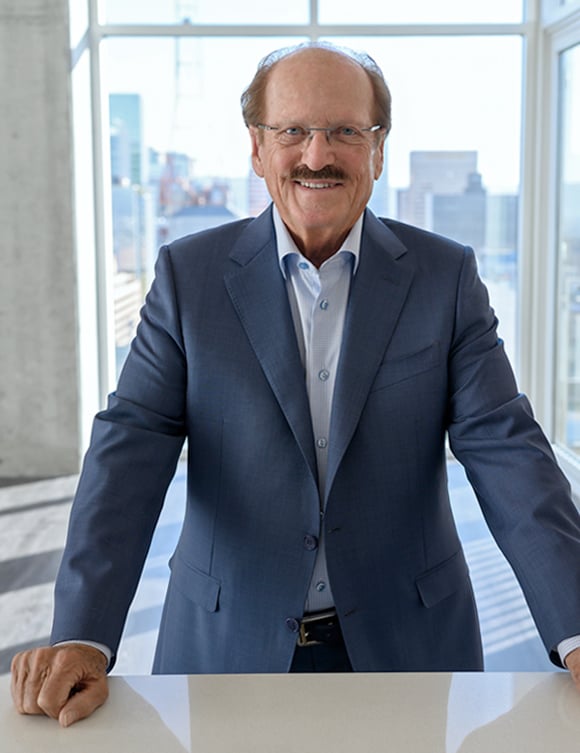 Like all great teams, Empire's professionals are a group of experienced, uniquely-qualified and highly-motivated individuals who understand the importance of hard work, collaboration and cooperation in pursuit of a common goal. Please take a few minutes to learn more about each of them.
The partners you
want on your side
MANAGING DIRECTOR OF CAPITAL MARKETS
DIRECTOR OF INVESTOR SERVICES
ACCOUNTS PAYABLE/RECEIVABLE
SENIOR PROJECT MANAGER LAND DEVELOPMENT
Empire has forged a reputation for success in pioneering new opportunities and creating developments that revitalize and revolutionize their communities. We combine forecasting, instinct and stewardship excellence to develop cutting edge, Class A+ properties.

BUILD-FOR-RENT COMMUNITIES
At a time when the need for housing units in major metro areas is at an all-time high, Single-Family Build-For-Rent is a  booming housing sector.

With significant investments being made downtown, Empire is meeting the demand and bringing upscale residences to the Phoenix skyline.

Empire is always on the lookout for exciting developments that present unique opportunities and returns for our investors.